About the Shoes
Introducing the Atoms Model 000 in Olive - a 2021 limited edition holiday release.
The Atoms Model 000 combines thoughtful features like recycled brass eyelets and elastic laces that keep your shoelaces tied, a midsole that provides remarkable cushioning and responds to every movement of your feet, and an antimicrobial copper thread lining that keeps your shoes fresh all day.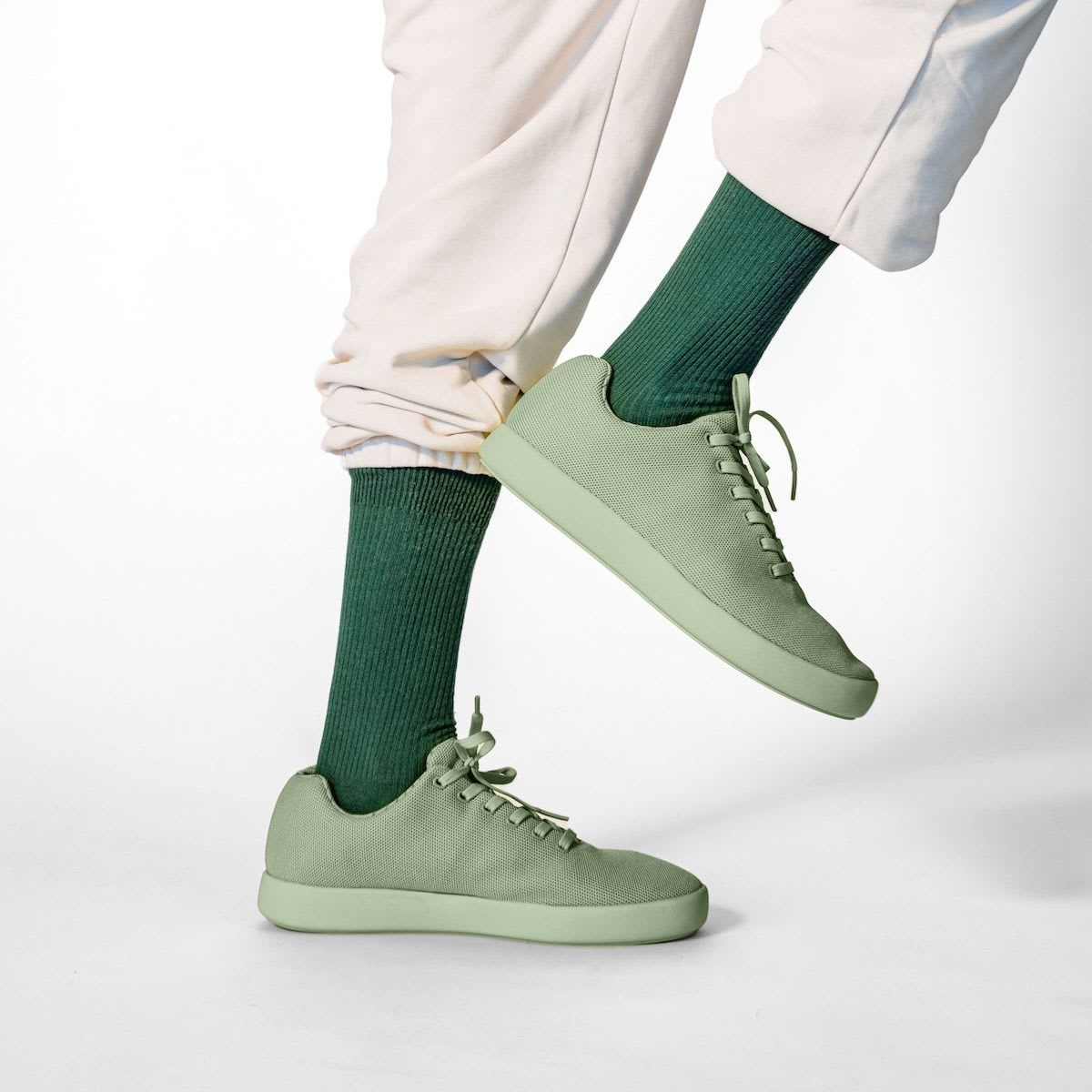 The Details
Materials
High durability coated TPU yarn blend upper material.
Removable copper-lined insole.
Custom foam midsole.
Non-slip rubber outsole.
Elastic Laces.
100% Vegan
Try it risk free
If you are not happy with your purchase, we will accept your return unconditionally within 30 days from delivery.
Return and Exchange Policy
United States
We accept returns and exchanges for non custom made shoes within 30 days of delivery, 1 question asked: how can we do better? Even if they have been worn.
To return a pair of shoes, head over to our Returns Portal and download a pre-paid return label and send it back for a full refund.
To exchange an order for a new size or color, reach out to our team support@atoms.com
International
We accept returns and exchanges for non custom made shoes within 30 days of delivery as we do for US customers. However we do not have pre-paid return labels for orders outside of the United States. If you need to return or exchange a pair of non custom made shoes, you'll have to pay for the return shipping so we recommend using our Fit Finder.
Care instructions
For the occasional cleaning, use a soft bristled brush along with your preferred cleaning solution. Once you are done let your Atoms air dry.
For a deep clean, take the insoles out, keep the laces tied, add in shoe trees, put your Atoms in a linen bag or pillow case, and mix in towels or sheets to pad the washing machine in cold water on a gentle cycle. The midsole in our shoes is a custom foam that we developed to form to your feet for a personalized level of comfort. Heat will warp the size and shape of this foam so it must be washed in cold water. DO NOT MACHINE DRY. The midsole will distort its shape in the dryer so please let it air dry with inserts or shoe trees out of direct sunlight.
Warranty
Atoms come with a one year warranty from the date of purchase. This will cover material and workmanship flaws, but does not cover general wear and tear.
Antimicrobial copper insoles
Atoms insoles are lined with antimicrobial copper threads that kills bacteria and viruses. This helps eliminate feet odor and keeps your feet safe from germs.
Tie your shoe laces only once
We designed one of a kind elastic laces that make Atoms slip on and off easily.
Extreme comfort, all day
Our proprietary lightweight outsole delivers cloud-like cushioning as you move through the day.
Whether you are taking a long walk, standing all-day, running to a meeting, out with friends, or catching a flight -- Atoms help you go further.
Shoes that fit both of your feet
Shoes should fit, be comfortable, and provide all day support. If you are between a 10 and a 10.5, try a 10.25. Atoms come in a standard width so if you have wide or narrow feet you should use our Fit Finder.
Our midsole is a custom foam we developed which is designed to form to your feet over time giving you a personalized level of arch support regardless if you have flat, normal, or high arches.